ALISTAIR KNOX'S HOUSE AND OFFICE, OFF MOUNT PLEASANT RD
Statement of Significance
REVISED STATEMENT OF SIGNIFICANCE, CONTEXT, 2010
What is significant?
The c1962-63 mud brick house and Alistair Knox's circular office built of second-hand bluestone pitchers.
How is it significant?
The 1962-63 mud brick house and the bluestone office are architecturally and historically significant to the Shire of Nillumbik and potentially to the State of Victoria.
Why is it significant?
The house and office are historically significant as the purpose-built and final home and office of renowned Eltham architect Alistair Knox, who was so influential in creating Eltham's distinctive residential environment (Criterion H). Architecturally, they are excellent examples of Knox's innovative work, and exemplify his use of mud brick and recycled building materials within a complementary bush landscape (Criteria F & G).
The bluestone office is particular historically significant because it was the space in which Knox worked in the latter part of his career (Criterion H).
Description
DISTINCTIVE ELTHAM BUILDING STYLES (MUD BRICK)
PROMINENT RESIDENTS (ALISTAIR KNOX)
Original and Later Use: Residence
3.14.2 Using Australian materials in construction
8.10.4 Designing and building fine buildings
8.12 Living in and around Australian homes
| | |
| --- | --- |
| Heritage Study | Nillumbik - Shire of Eltham Heritage Study , David Bick, 1992; Nillumbik - Nillumbik Heritage Investigation, Graeme Butler, 2000 |
| Year Construction Started | 1962 |
| Municipality | NILLUMBIK SHIRE |
Create Report: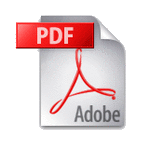 PDF Report
(Build 107 (35372) / 25/04/15 - 257 places Online for Nillumbik Shire )
Terms and Conditions
Reset Search