HENRY'S TRAMWAY TUNNEL
Location

OFF WEST BARWON TRACK BARRAMUNGA, COLAC OTWAY SHIRE

Google Maps and Google Streetview

Victorian Heritage Register (VHR) Number

H1817

Heritage Overlay Number

HO37

Level of Significance

Registered
Extent of Registration

NOTICE OF REGISTRATION

As Executive Director for the purpose of the Heritage Act, I give notice under section 46 that the Victorian Heritage Register is amended by including the Heritage Register Number 1817 in the category described as a Heritage Place:
Henry's Tramway Tunnel, West Barwon Valley, Colac Otway Shire.

EXTENT:

1. All of the Crown land including tramway tunnel, structural timbers, box cuttings and any other remains of timber transport activity within a 50 metre radius of the point with Australian Map Grid co-ordinates E394 N250 on 1:25,000 Map Sheet No. 7620-4-1 Forrest.

Dated 3 June 1999.

RAY TONKIN

Executive Director

[Victoria Government Gazette G 24 17 June 1999 pp.1423-1424]
Statement of Significance
What is significant?
Henry's Tramway Tunnel is the most intact tramline tunnel in Victoria. Built around 1911, it provided timber tramline access through a projecting spur between Henry's No.1 and No.2 Mills in the upper West Barwon Valley. The tunnel is approximately 11 metres long, approached by box cuttings at either end, and retains most of its internal structural timbers. It was in use until 1928, when logging operations ceased in the valley.

How is it significant?
Henry's Tramway Tunnel is of historical and scientific significance to the State of Victoria.

Why is it significant?
Henry's Tramway Tunnel is scientifically important as a comparatively intact example of one of only three such tunnels built on Victorian tramlines. The site has the potential to yield evidence relating to the technological history of timber transport.

Henry's Tramway Tunnel is historically significant as a rare and innovative response to the challenge of timber-getting in a remote forest environment. Timber production was important to Victoria for its role in providing a vast range of products for use in domestic, commercial and industrial contexts. Henry's Tunnel is also significant for its association with a major figure in the Victorian sawmilling industry, WR Henry.
| | |
| --- | --- |
| Heritage Act Categories | Registered place |
| Municipality | COLAC OTWAY SHIRE |
Create Report: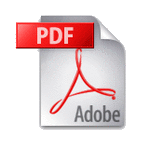 PDF Report
(Build 107 (35372) / 25/04/15 - 107339 places Online )
Terms and Conditions
Reset Search