FORMER GEELONG GAOL
Location

200-202 MYERS STREET GEELONG, GREATER GEELONG CITY

Google Maps and Google Streetview

Victorian Heritage Register (VHR) Number

H0991

Heritage Overlay Number

HO143

Level of Significance

Registered
Extent of Registration

AMENDMENT OF REGISTER OF HISTORIC BUILDINGS
Historic Building No. 991
Former HM Prison
Myers Street, Geelong
(To the extent of:
1. all the buildings known as HM Prison, Geelong, including the main cell block, the Governor's residence, the warders' quarters; and the walls and fences on the Myers, Swanston and Little Myers Streets, marked B-1, B-2, B-3 and B-4 respectively on Plan No. 6037052(A) and signed by the Chairperson, Historic Buildings Council and held by the Director, Historic Buildings Council.
2. all of the land bounded by Myers Street to the north, Swanston Street to the east, Little Myers Street to the west, being that land described in crown reserve, marked L-1 on Plan No. 6037052(B) and signed by the Chairperson, Historic Buildings Council, and held by the Director, Historic Buildings Council.)
[Victoria Government Gazette No. G42 28 October 1993 p.2931]
Statement of Significance
The completion of the Geelong Gaol in 1864 reflects an important phase of prison constructed in Victoria. Between 1857 and 1864 a remarkable period of building activity saw eight prisons constructed on Pentonville principles in metropolitan and regional areas.
The Geelong Gaol is an essentially intact example of a building type. The sequence of alterations, however, are historically important in representing the changing requirements of prison design and construction.
The Geelong Gaol is a prominent landmark; its design and scale reflecting not only the importance of Geelong in the development of western Victoria but also indicative of Geelong's size and status within the Port Philip district before the discovery of gold in 1851.
The Geelong Gaol is significant in being designed by Henry Ginn, the first colonial architect of Victoria, the plan being produced while he was clerk of works. The first stage of construction was supervised by him.
The Gaol was constructed between 1849 and 1864 and represents an important phase in the development of prison design, being the first prison designed on Pentonville principles in Victoria, albeit cruciform rather than radial in plan.
[Source: Report to the Minister.]
| | |
| --- | --- |
| Year Construction Started | 1857 |
| Architectural Style | Victorian Period (1851-1901) Academic Classical |
| Heritage Act Categories | Registered place |
| Municipality | GREATER GEELONG CITY |
Create Report: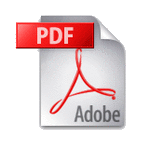 PDF Report
(Build 107 (35372) / 25/04/15 - 107339 places Online )
Terms and Conditions
Reset Search