FORMER GEELONG WOOL EXCHANGE
Location

44 CORIO STREET GEELONG, Greater Geelong City

Google Maps and Google Streetview

Victorian Heritage Register (VHR) Number

H0622

Heritage Overlay Number

HO383

Level of Significance

Registered
Extent of Registration

AMENDMENT OF REGISTER OF HISTORIC BUILDINGS
Historic Building No. 622, Former Wool Exchange, 44 Corio Street, Geelong (to the extent of the Wool Exchange Building shown shaded red and all the land in Volume 7211 Folio 052 and Volume 4748 Folio 401 as shown on the plan held by the Ministry for Planning and Environment, but excluding the rear extentions [sic]).
[Victoria Government Gazette No. 80 1 October 1986 p. 3788]
Statement of Significance
The wool exchange in Corio Street, Geelong was constructed in 1927-28 for the Geelong Wool Exchange Pty Ltd. At a contract price of £14,514 by builders H Beach and Sons Pty Ltd. The prominent Geelong firm Laird and Buchan were the architects of the building which survives, highly intact.
The two storey brick Wool Exchange is one of Geelong's major public buildings from the inter war period and as a late example of the renaissance revival the facade reflects the generally conservative character of the wool industry. Roofed with a barrel vault, the main sales room has a striking interior decorated with Neo-Greco detail.
The Geelong Wool Exchange is an important link in the history of the wool industry network which centred on Geelong and extended throughout the Western District and overseas through the export trade. It is one element of the built evidence alongside Western District properties, railways, wool stores, woollen mills, scouring works and port facilities which illustrates the economic and social history of major industry.
| | |
| --- | --- |
| Year Construction Started | 1927 |
| Architectural Style | Interwar Period (c.1919-c.1940) Commercial Palazzo |
| Heritage Act Categories | Registered place |
| Municipality | GREATER GEELONG CITY |
Create Report: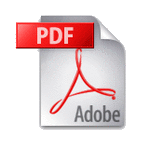 PDF Report
(Build 107 (35372) / 25/04/15 - 107287 places Online )
Terms and Conditions
Reset Search