WARRINGAH
Location

80 MERCER STREET QUEENSCLIFF, Queenscliffe Borough

Google Maps and Google Streetview

Victorian Heritage Register (VHR) Number

H1177

Heritage Overlay Number

HO49

Level of Significance

Registered
Extent of Registration

AMENDMENT OF REGISTER OF HISTORIC BUILDINGS
Historic Building No. 1177:
Warringah, 80 Mercer Street, Queenscliff, Borough of Queenscliffe.
Extent:
To the extent of:
1. All the buildings known as Warringah comprising the main house marked B-1, the former stables marked B-2, and the toilet block marked B-3 on Plan 600680 endorsed by the Chair, Historic Buildings Council and held by the Director, Historic Buildings Council.
2. All of the land being shown as Lot 1 in Certificate of Title Volume 9606 Folio 800, marked L-1 on Plan 600680 endorsed by the Chair, Historic Buildings Council and held by the Director, Historic Buildings Council.
[Victoria Government Gazette No. G15 18 April 1996 pp.962-963]
Statement of Significance
Warringah (formerly El Tambo) was constructed c1860 for Thomas Howard Fellows, who had purchased the land in 1857. It is a single storey house of stuccoed sandstone with hipped slate roof extending over the timber framed and balustraded verandah which encircles the house. The stables are of face brickwork with a gabled loft.
Warringah is of architectural and historic significance to the State of Victoria.
Warringah is important as an early and essentially intact example of a summer house complex, complete with stable and kitchen block. It is also an extraordinary example of the classic colonial bungalow form, incorporating verandahs on three sides set under the main roof. The form appears to derive from the Indian colonial bungalow, derivation it shares with early 19th century domestic architecture in NSW and Tasmania. This form is most unusual in Victoria.
Warringah (formerly El Tambo) is important for its association with Thomas Howard Fellows, politician and judge, who was active in law reform in Victoria in the nineteenth century. Warringah (formerly El Tambo) was constructed by Fellows as his summer house. Among the posts he held were attorney general and solicitor general, postmaster general (1863-64), Leader of the Opposition in Council (1864-68), Minister of Justice and Leader of the Government in Assembly (1868-), fifth judge of the Supreme Court, (1872-), Prahran Councillor (1861-64), Borough of Queenscliffe Councillor (1863-73), Mayor of Queenscliffe (1865).
| | |
| --- | --- |
| Year Construction Started | 1860 |
| Architectural Style | Victorian Period (1851-1901) Regency |
| Heritage Act Categories | Registered place |
| Municipality | QUEENSCLIFFE BOROUGH |
Create Report: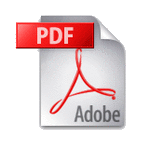 PDF Report
(Build 107 (35372) / 25/04/15 - 107357 places Online )
Terms and Conditions
Reset Search