FORMER GEORGE AND DRAGON HOTEL
Location

310 MOORABOOL STREET GEELONG, Greater Geelong City

Google Maps and Google Streetview

Victorian Heritage Register (VHR) Number

H1163

Heritage Overlay Number

HO147

Level of Significance

Registered
Extent of Registration

AMENDMENT OF REGISTER OF HISTORIC BUILDINGS
Historic Building No. 1163:
Former George and Dragon Hotel, 310 Moorabool Street, Geelong, City of Greater Geelong.
Extent:
To the extent of:
1. All of the building known as the former George and Dragon Hotel marked B-1 on Plan 604957 endorsed by the Chairperson, Historic Buildings Council and held by the Director, Historic Buildings Council.
2. All of the land described in Memorial No. 767 Book 889 marked L-1 on Plan 604957 endorsed by the Chairperson, Historic Buildings Council and held by the Director, Historic Buildings Council.
[Victoria Government Gazette No. G15 18 April 1996 p.957]
Statement of Significance
The Former George and Dragon Hotel was built in 1855 to the design of Geelong architect Thomas Yabsley. The two storey hotel, constructed of regular coursed squared basalt with finely worked dressings, was built on a prominent corner site for the licensee Mr McHardy. The building was occupied by the Geelong Grammar School for use as a preparatory school from 1878 until 1893 and again from 1899 until 1911.
The Former George and Dragon Hotel is of architectural and historical significance to the state of Victoria.
The Former George and Dragon Hotel is of architectural significance as a notable work of the little-known architect Thomas Yabsley. Its very mannered use of exaggerated voussoirs and enormous vermiculated keystones, which combined with the subtle recession of the corner entrance, results in a much more sophisticated design than appears at first glance. Mannerism in architecture is extremely rare in Victoria at this period.
The building is historically significant for its associations with Geelong Grammar School. This association is enhanced by its proximity to the Former Geelong Grammar School (HBR188), the surviving wing of which is important for its associations with the foundation years of one of Victoria's major private schools.
[Source: Report to the Minister/]
| | |
| --- | --- |
| Year Construction Started | 1855 |
| Architectural Style | Victorian Period (1851-1901) Mannerist |
| Heritage Act Categories | Registered place |
| Municipality | GREATER GEELONG CITY |
Create Report: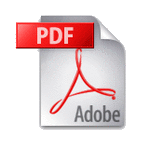 PDF Report
(Build 107 (35372) / 25/04/15 - 107339 places Online )
Terms and Conditions
Reset Search