MT ZION PARTICULAR BAPTIST CHURCH
Location

10 LITTLE RYRIE STREET GEELONG, Greater Geelong City

Google Maps and Google Streetview

Victorian Heritage Register (VHR) Number

H1122

Heritage Overlay Number

HO975

Level of Significance

Registered
Extent of Registration

AMENDMENT OF REGISTER OF HISTORIC BUILDINGS
Historic Building No. 1121.
Mt Zion Particular Baptist Church, 10 Little Ryrie Street, Geelong, City of Greater Geelong.
Extent:
1. All of the building known as Mt Zion Particular Baptist Church marked B-1 on Plan 605989 endorsed by the Chairperson, Historic Buildings Council and held by the Director, Historic Buildings Council.
2. All of the land described in Memorial No. 870 Book 857 marked L-1 on Plan 605989 endorsed by the Chairperson, Historic Buildings Council and held by the Director, Historic Buildings Council.
[Victoria Government Gazette No. G47 30 November 1995 p.3349-3350]
Statement of Significance
The first Particular Baptist services in Victoria were held in Melbourne in 1840. A congregation of Strict and Particular Baptists was established in Geelong in 1853 under Pastor John Bunyan McCure. The Geelong fellowship acquired land in 1856 and the gabled church in classical temple form was built in the same year. The exterior of the building was stuccoed and decorated in 1876.
Mt Zion Particular Baptist Church is of historical significance to the state of Victoria.
Mt Zion Particular Baptist Church is historically significant for its religious association with the Strict and Particular Baptist Church. This church was established in England in 1633 and was distinguished from the General Baptist Church by its Calvinistic doctrine that salvation was restricted to the elect. The simple, classically inspired building with its plain, hall-like interior reflects the austere nature of the denomination.
The building represents an extraordinary way of life based on strict puritanical views and exclusive membership which can be directly traced to the Particular Baptists' beginnings in the seventeenth century and remains largely unaffected by later, more liberal attitudes. The church is the oldest known extant church of the Particular Baptist Church in Victoria and one of only two still used for its original purpose.
| | |
| --- | --- |
| Year Construction Started | 1865 |
| Architectural Style | Victorian Period (1851-1901) Free Classical |
| Heritage Act Categories | Registered place |
| Municipality | GREATER GEELONG CITY |
Create Report: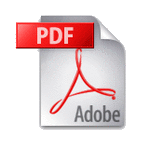 PDF Report
(Build 107 (35372) / 25/04/15 - 107358 places Online )
Terms and Conditions
Reset Search