FORMER GEELONG POST OFFICE
Location

83 RYRIE STREET GEELONG, GREATER GEELONG CITY

Google Maps and Google Streetview

Victorian Heritage Register (VHR) Number

H1046

Heritage Overlay Number

HO213

Level of Significance

Registered
Extent of Registration

AMENDMENT OF REGISTER OF HISTORIC BUILDINGS
Historic Building No. 1046.
Former Geelong Post Office, corner Ryrie and Gheringhap Streets, Geelong
(To the extent of:
1. All the building known as the former Geelong Post Office, marked B-1 on Plan 605788 endorsed by the Chairperson, Historic Buildings Council and held by the Director, Historic Buildings Council.
2. All of the land described in Certificate of Title Volume 5758 Folio 1151442 marked L-1, excluding the land marked Common Property on Plan 605788, endorsed by the Chairperson, Historic Buildings Council and held by the Director, Historic Buildings Council.)
[Victoria Government Gazette No. G38 22 September 1994 pp.2290-2291]
Statement of Significance
The former Geelong Post Office, designed by JH Marsden, an assisted by JH Brabin, of the Public Works Department, was built in 1889-90 by David Kinnaird. The two storey rendered brick building with an ornamental tower is prominently sited at the intersection of Ryrie and Gheringhap Streets. The clock and bell chimes were installed in the tower in 1911.
The former Post Office is a notable example of the architects JH Marsden and JH Brabin, who also designed the facade of the Collingwood Post Office. One of the largest regional post offices in Victoria, the building demonstrates the architectural flamboyance evident in designs by the Public Works Department following the appointment of Henry Bastow as senior architect. The substantial two storey loggia surmounted by dormers and multiple pediments, is a particularly fine example of a late Victorian boom style public building with a French Second Empire influence
The building represents the important function played by the post office in a large regional centre. It was the centre of the communications network for Geelong, and in 1912 was the location for the first automatic telephone exchange in the southern hemisphere, pioneering the development of this technology in Australia.
The clock and chimes of the Post Office's tower, which were installed in 1910 as a result of a public subscription to commemorate King Edward V11, have social significance as an expression of the community's strong sentiments regarding the late King and demonstrates the close ties which existed at that time between Australia and Britain.
| | |
| --- | --- |
| Year Construction Started | 1889 |
| Architectural Style | Victorian Period (1851-1901) Free Classical |
| Heritage Act Categories | Registered place |
| Municipality | GREATER GEELONG CITY |
Create Report: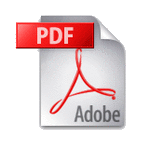 PDF Report
(Build 107 (35372) / 25/04/15 - 107358 places Online )
Terms and Conditions
Reset Search