CHURCH OF ST PETER AND ST PAUL
Location

57-63 MERCER STREET and 5 MALONE STREET GEELONG, GREATER GEELONG CITY

Google Maps and Google Streetview

Victorian Heritage Register (VHR) Number

H1111

Heritage Overlay Number

HO230

Level of Significance

Registered
Extent of Registration

AMENDMENT OF REGISTER OF HISTORIC BUILDINGS
Historic Building No. 1111.
Church of St Peter and St Paul, corner Mercer and Malone Streets, Geelong West, City of Greater Geelong.
Extent
To the extent of:
1. All of the building known as the Church of St Peter and St Paul marked B-1 on Plan 607078 endorsed by the Chairperson, Historic Buildings Council and held by the Director, Historic Buildings Council.
2. All of the land marked L-1 on Plan 607078 being part of the land described in Certificate of Title Volume 3783 Folio 425 endorsed by the Chairperson, Historic Buildings Council.
[Victoria Government Gazette No. G44 9 November 1995 p.3154]
Statement of Significance
The Church of St Peter and St Paul, Geelong West was built in 1864-66 by contractor Clement Nash to a design by William Wardell and supervised by JB Denney. The bluestone church with Barrabool sandstone dressings comprises a five bay clerestoried nave, chancel, side chapels and sacristy.
The church of St Peter and St Paul is of architectural significance to Victoria.
The church is an important example of the smaller ecclesiastical work of the prominent architect William Wardell and one of only few parish churches completed according to his plans. The building expresses Wardell's adaptation of the Early English Gothic style. The ornate details are replaced by simplicity of design and plainness of material formulating its own decorative expression. The simple ornamentation includes the unusual bell gable surmounted by a pair of carved Celtic crosses (symbolising the double dedication) and the triple lancet window at the east end containing stained glass by Ferguson & Urie.
[Source: Report to Minister.]
| | |
| --- | --- |
| Year Construction Started | 1866 |
| Architectural Style | Victorian Period (1851-1901) Gothic Revival |
| Heritage Act Categories | Registered place |
| Municipality | GREATER GEELONG CITY; GREATER GEELONG CITY |
Create Report: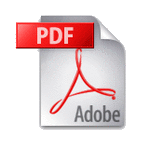 PDF Report
(Build 107 (35372) / 25/04/15 - 107339 places Online )
Terms and Conditions
Reset Search