Reg Ansett's House
Statement of Significance
SIGNIFICANCE: »Home of Reg Ansett when he established his transport empire.

STATEMENT OF SIGNIFICANCE
Reg Ansett's House
12 Learmonth Street
This timber house has local significance as the home of Reginald (later Sir Reginald) Ansett (1909-1981), who played a major role in Hamilton's development as a regional centre by his establishment in the 1930s of a network of transport services based in the town. Ansett was also largely responsible for Hamilton becoming a major aviation centre. He arrived in Hamilton in 1931 and by 1936 the Ansett Motors and Airways company had been established, becoming a public company by 1937. ([i])
Ansett's associations with the Learmonth Street house (No 12) is confirmed by a Hamilton Sewerage Authority Drainage Plan dated 1 June 1938, when sewerage was connected to the property. ([ii]) The ordinariness of the house reflects Ansett's humble beginnings. The house is typical of this part of Hamilton and of the lower middle class at the time. It is significantly intact and is in good condition. it makes no special contribution to the streetscape being just one of several very similar houses. The garden complements the character of the house.
[i] Garden, Don, Hamilton, pp 208-213.
[ii] HSA DP No. 970 (dated 1 June 1938, for Mr R Ansett)
Description
MATERIALS:
Roof: »corrugated iron
Walls: »weatherboard
Dressings: »timber
Plinth: »timber
Windows: »timber dhs
Paving: »gravel
Other: »rough cast brick verandah
NOTABLE FEATURES:»typical heavy porch, bracketed eaves
INTEGRITY:E
CONDITION:G
ASSOCIATED HISTORIC THEMES
Transport: Motors. Aviation
Evolution of the Town: 1920s & 1930s
| | |
| --- | --- |
| Heritage Study | Southern Grampians - City of Hamilton Conservation Study, Timothy Hubbard with Carlotta Kellaway & Michael Looker (plus Francis Punch), 1991 |
| Year Construction Started | 1920 |
| Architectural Style | Interwar Period (c.1919-c.1940) American Bungalow |
| Municipality | SOUTHERN GRAMPIANS SHIRE |
Create Report: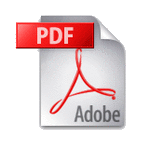 PDF Report
(Build 107 (35372) / 25/04/15 - 642 places Online for Southern Grampians Shire )
Terms and Conditions
Reset Search