KEYHAM
Location

275 PAKINGTON STREET NEWTOWN, GREATER GEELONG CITY

Google Maps and Google Streetview

Victorian Heritage Register (VHR) Number

H1128

Heritage Overlay Number

HO186

Level of Significance

Registered
Extent of Registration

AMENDMENT OF REGISTER OF HISTORIC BUILDINGS
Historic Building No. 1128.
Keyham, 275 Pakington Street, Newtown, City of Greater Geelong.
Extent:
1. All of the buildings known as Keyham, comprising the main house marked B-1 and the former stables marked B-2 on Plan 601175, endorsed by the Chair, Historic Buildings Council and held by the Director, Historic Building Council.
2. All of the land described in Certificate of Title Volume 3606 Folio 027 marked L-1 on Plan 601175 endorsed by the Chair, Historic Buildings Council and held by the Director, Historic Buildings Council.
[Victoria Government Gazette No. G47 30 November 1995 pp.3351-3352]
Statement of Significance
Keyham is one of the few surviving examples of the large number of portable or prefabricated houses imported to Geelong in the early 1850's by local merchant Frederick Bauer and others to cope with the housing shortages caused by the gold rushes. It was constructed c1854 for Mr John Buckland.
Keyham is of architectural and historical significance to the State of Victoria.
Keyham is important as a rare example of a prefabricated timber house believed to be manufactured in Germany, and one of only a small number of prefabricated timber buildings imported in the early 1850's remaining in Victoria. Keyham also demonstrates the innovative solutions provided by the use of imported prefabricated buildings to cope with the housing shortages caused by gold rushes in the early 1850s.
Keyham, which was built for John Buckland, is important for its association with his son, Stephen Vine Buckland, a prominent citizen and Mayor of Newtown and Chilwell for 14 years. He was a member of the legal firm, Taylor, Buckland and Gates, and was patron or president of a number of charitable institutions. Keyham was the residence of Stephen Vine Buckland.
| | |
| --- | --- |
| Year Construction Started | 1854 |
| Heritage Act Categories | Registered place |
| Municipality | GREATER GEELONG CITY |
Create Report: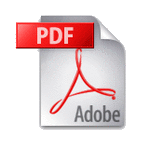 PDF Report
(Build 107 (35372) / 25/04/15 - 107339 places Online )
Terms and Conditions
Reset Search