ST LEONARDS
Location

262 LATROBE TERRACE NEWTOWN, Greater Geelong City

Google Maps and Google Streetview

Victorian Heritage Register (VHR) Number

H1174

Heritage Overlay Number

HO174

Level of Significance

Registered
Extent of Registration

AMENDMENT OF REGISTER OF HISTORIC BUILDINGS
Historic Building No. 1174:
St Leonards, 262 LaTrobe Terrace, Newtown, City of Greater Geelong.
Extent:
To the extent of:
1. All the building known as St Leonards comprising the building marked B-1 on Plan 600130 endorsed by the Chair, Historic Buildings Council and held by the Director, Historic Buildings Council.
2. All of the land marked L-1 on Plan 600130 endorsed by the Chair, Historic Buildings Council and held by the Director, Historic Buildings Council being part of the land described in Certificate of Title Volume 10010 Folio 559.
[Victoria Government Gazette No. G15 18 April 1996 p.962]
Statement of Significance
St Leonards was constructed in 1913 and 1914 for Geelong Timber merchant John Howard. The designer of the two storey brick and render Art Nouveau town house is not known. The asymmetrical facade has a projecting faceted bay to the ground floor which forms a balcony at first floor. There is also a balconette with bellcast roof. The rendered section of the facade is richly decorated with a combination of flowing floral and geometric motifs.
St Leonards is of architectural significance to the State of Victoria.
St Leonards is a rare and essentially intact example in Victoria of an Art Nouveau town house. It is also significant for its innovative utilisation of detail derived from both the linear geometric and free-flowing organic streams of Art Nouveau surface decoration. The decorative render detail enlivens and accentuates the plain surfaces and asymmetrical form of the house which uses parapets to create strong cubic forms consistent with the ideals of emerging European modernism. The modelled render to the exterior of St Leonards, particularly the flowing floral motifs, demonstrate an accomplished display of Art Nouveau decorative detail.
| | |
| --- | --- |
| Year Construction Started | 1913 |
| Architectural Style | Federation/Edwardian Period (1902-c.1918) Art-Nouveau |
| Heritage Act Categories | Registered place |
| Municipality | GREATER GEELONG CITY |
Create Report: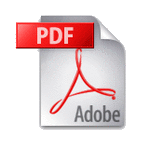 PDF Report
(Build 107 (35372) / 25/04/15 - 107358 places Online )
Terms and Conditions
Reset Search