ST MARY OF THE ANGELS CATHOLIC CHURCH
Location

136-148 YARRA STREET GEELONG, Greater Geelong City

Google Maps and Google Streetview

Victorian Heritage Register (VHR) Number

H1026

Heritage Overlay Number

HO228

Level of Significance

Registered
Extent of Registration

AMENDMENT OF REGISTER OF HISTORIC BUILDINGS
Historic Building No. 1026.
Saint Mary of the Angels Catholic Church, Yarra Street, Geelong.
(To the extent of:
1. All of the building known as St Mary of the Angels Catholic Church marked B1 and the fence to the Yarra Street and Little Myers Street frontages marked B2 on Plan No. 601042A, signed by the Chairperson Historic Buildings Council and held by the Director, Historic Buildings Council; and
2. All of the land marked L1 on Plan No. 601042B signed by the Chairperson, Historic Buildings Council and held by the Director, Historic Buildings Council, being part of the land described in Certificate of Title Volume 3492 Folio 239.)
[Victoria Government Gazette No. G26 30 June1994 p.1856]
Statement of Significance
Saint Mary of the Angels Catholic Church, Geelong, an exceptionally large bluestone parish church dramatically sited on one of Geelong's most prominent hills, was commenced in 1854 to the design of architects Dowden and Ross.The bulk of the nave was completed in 1872 to the design of TA Kelly while the rest of the church, including the central tower and bluestone spire, was designed by CC Kelly and built 1931-37.

St Mary of the Angels Catholic Church, with its exquisitely traceried window, its stained glass by Ferguson & Urie and Mathieson & Gibson and stone carvings in bluestone by Clement Nash, demonstrates typical craftsmanship.
The church is noteworthy for its use of Lethbridge bluestone with contrasting finishes and details in Barrabool sandstone. The bluestone spire of the central tower, an unusual feature, is of particular importance.
The grand and lofty church, with its spacious interior containing apsidal chevet chapels, ambulatory and imposing chancel, demonstrates the importance placed in the church as a symbol of the faith and identity of the Catholic community in Geelong.
[Source: Report to the Minister]
| | |
| --- | --- |
| Year Construction Started | 1854 |
| Architectural Style | Victorian Period (1851-1901) Gothic Revival |
| Heritage Act Categories | Registered place |
| Municipality | GREATER GEELONG CITY |
Create Report: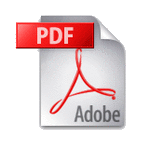 PDF Report
(Build 107 (35372) / 25/04/15 - 107339 places Online )
Terms and Conditions
Reset Search