RAILWAY TUNNEL
Location

GEELONG-COLAC LINE GEELONG, Greater Geelong City

Google Maps and Google Streetview

Victorian Heritage Register (VHR) Number

H1106

Heritage Overlay Number

HO144

Level of Significance

Registered
Extent of Registration

AMENDMENT OF REGISTER OF HISTORIC BUILDINGS
Historic Building No. 1106:
Railway Tunnel, Geelong-Colac Line, Between Ryrie and Little Myers Streets, Geelong, City of Greater Geelong.
Extent:
To the extent of:
1. All of the structure known as the Railway Tunnel marked B-1 on Plan 601037 endorsed by the Chairperson, Historic Buildings Council and held by the Director, Historic Buildings Council.
2. All of the land 5 metres directly in front of the northern and southern portals marked L-1 and L-2 on Plan 601037, endorsed by the Chairperson, Historic Buildings Council and held by the Director, Historic Buildings Council.
[Victoria Government Gazette No. G20 23 May 1996 p.1339]
Statement of Significance
The railway tunnel in Geelong was built between 1874 and 1875 by Overend and Robb, along the Geelong-Colac line. It is 426m long and constructed of bluestone and brick laid in the classic horseshoe shape.
The Railway Tunnel, Geelong is of architectural and historic value to Victoria.
The tunnel is of architectural importance as a unique example of an early railway tunnel constructed in an urban environment in the 19th century that was also the longest in the state of Victoria, until the construction of the Melbourne underground loop. The structure demonstrates an historical association with the important expansion of the rail network in the 1870s that connected the Western District with the main lines.
The railway tunnel in Geelong is a representative example of construction technology in accordance with 19th century railway engineering guidelines.
| | |
| --- | --- |
| Year Construction Started | 1874 |
| Heritage Act Categories | Registered place |
| Municipality | GREATER GEELONG CITY |
Create Report: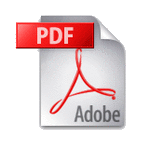 PDF Report
(Build 107 (35372) / 25/04/15 - 107339 places Online )
Terms and Conditions
Reset Search