ASHBY PRESBYTERY OF ST PETER AND ST PAUL
Location

1 MALONE STREET GEELONG, Greater Geelong City

Google Maps and Google Streetview

Victorian Heritage Register (VHR) Number

H1112

Heritage Overlay Number

HO99

Level of Significance

Registered
Extent of Registration

AMENDMENT OF REGISTER OF HISTORIC BUILDINGS
Historic Building No. 1112.
Ashby Presbytery of St Peter and St Paul, corner Cavendish and Malone Streets, Geelong West, City of Greater Geelong.
Extent
To the extent of:
1. All of the building known as Ashby Presbytery of St Peter and St Paul marked B-1 on Plan 601031 endorsed by the Chairperson, Historic Buildings Council and held by the Director, Historic Buildings Council.
2. All of the land marked L-1 on Plan 601031 being part of the land described in Certificate of Title Volume 3783 Folio 425 endorsed by the Chairperson, Historic Buildings Council and held by the Director, Historic Buildings Council.
[Victoria Government Gazette No. G44 9 November 1995 p.3154]
Statement of Significance
What is significant?
Ashby Presbytery of St Peter and St Paul, a two storey brick and stucco building a balcony surmounted by gables to the front and side, was built in 1914-15 by E. Searle to the plans of architects Herbert Black and TD Slevin.
How is it significant?
Ashby Presbytery is of architectural significance to Victoria.
Why is it significant?
Ashby Presbytery, described by the contemporary press as "modern Dutch style", is an extraordinary example of an architectural style. The Dutch colonial style residence with its eclectic elements including decorative motifs, Dutch gables and Arts and Crafts details such as the staircase is a style rarely found in Victoria, although it is reminiscent of the Dutch colonial buildings of South East Asia.
| | |
| --- | --- |
| Year Construction Started | 1915 |
| Architectural Style | Federation/Edwardian Period (1902-c.1918) Baroque |
| Heritage Act Categories | Registered place |
| Municipality | GREATER GEELONG CITY |
Create Report: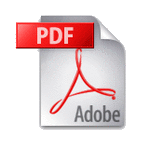 PDF Report
(Build 107 (35372) / 25/04/15 - 107358 places Online )
Terms and Conditions
Reset Search