RIPPLEMERE
Location

34 GREY STREET ST KILDA, Port Phillip City

Google Maps and Google Streetview

Victorian Heritage Register (VHR) Number

H0747

Heritage Overlay Number

HO143

Level of Significance

Registered
Extent of Registration

AMENDMENT OF REGISTER OF HISTORIC BUILDINGS
Historic Building No. 747, Ripplemere, 34 Grey Street, St Kilda, to the extent of all of the buildings and the land hatched which is included in the Register Book Certificate of Title Volume 8924 Folio 506.
[Victoria Government Gazette No. G33 23 August 1989 p.2165]
Statement of Significance
The St Kilda Hill on which Ripplemere is prominently located was considered on of the most
fashionable places to live in the nineteenth century. The land on which Ripplemere was built was first purchased by Henry Field Gurner, an important figure in legal circles early in Melbourne's history and a successful speculator in property in St Kilda.
Ripplemere was constructed c.1883-84 for Charles cart Arnell (1827- 1911) a tobacco merchant and a principal of the firm of Arnell and Dudgeon. The available evidence suggests that the architect was Frederick de Garis.
Ripplemere is of historical and architectural importance for the following reasons:
- as one of the most richly and unusually decorated examples of the 1880s "boom period" townhouse surviving in Melbourne
- as a representative and early surviving example of the work of the noted architect Frederick de Garis - for the quality of its detailing and construction - as a reflection of the lifestyle and aspirations of the wealthier citizens of Melbourne during the boom years of the 1880s.
| | |
| --- | --- |
| Year Construction Started | 1883 |
| Architectural Style | Victorian Period (1851-1901) Free Classical |
| Heritage Act Categories | Registered place |
| Municipality | PORT PHILLIP CITY |
Create Report: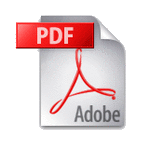 PDF Report
(Build 107 (35372) / 25/04/15 - 104205 places Online )
Terms and Conditions
Reset Search