THE BUSST HOUSE, N.W. CNR. KERRIE COURT, 71 SILVER ST, ELTHAM
Statement of Significance
REVISED STATEMENT OF SIGNIFICANCE, CONTEXT, 2010
What is significant?
The c1948-49 Busst house and the surrounding site to the title boundaries.
How is it significant?
The house is historically, architecturally and aesthetically significant to the Shire of Nillumbik and, potentially, to the State of Victoria.
Why is it significant?
The house is historically and architecturally significant because it was designed for the local artist, Phyl Busst, by the noted architect, Alistair Knox, who was a leading figure in the development of the 'Eltham style' of architecture. Knox went on to build other significant buildings in the area, to popularise the use of recycled materials and adobe and to play a pivotal role in the development of Eltham's distinctive architectural and social character (Criterion H). The building was one of the first designed by Knox and is considered to be, architecturally, the best of the 'Eltham-style' buildings constructed following World War II (Criteria A & F). The house is historically significant because Horrie Judd, the well known local 'Eltham-style' builder, and Gordon Ford, the well known landscape designer, also played a role in its planning and construction (Criterion H).
BISCK STUDY, 1992
The Busst House is a very innovative building for its time in design, mud brick construction and building and site planning. In addition to its architectural importance, this building also has historic significance as an early work of the important Eltham Architect, Alistair Knox, for a well-known local artist, Phyl Busst. Busst's house is architecturally the best from the early years of the revival in mud brick building at Eltham after the Second World War and also illustrates the start of the environmental design movement that characterised the Shire from the 1950s to the 1970s. Knox was the leading figure of that movement in building design and construction throughout the period and was the pivotal figure in the development of the Shire's distinctive residential character.
DEGREE OF SIGNIFICANCE: LOCAL SIGNIFICANCE
EXTENT OF SIGNIFICANCE: ENTIRE BUILDING AND SITE
Description
DISTINCTIVE ELTHAM BUILDING STYLES

EMERGENCE OF AN ELTHAM LIFESTYLE

ARTISTS AND THE ELTHAM LIFESTYLE

PROMINENT RESIDENTS

SUBURBAN DEVELOPMENT

Style 1940s-1950s modern.

Design unique.

Plan basically rectangular, curved eastern end.

Two storeyed.

Walls solid mud brick (adobe).

Roof flat roof, originally bituminous felt clad. Features are the very innovative design, curved end wall, planning, first floor roof balcony, simple interior with one large room on each storey, with kitchen and laundry off the ground floor and the one bedroom and bathroom off the first floor. Also see history section.

Original and Later Use: Residence

3.14.2 Using Australian materials in construction.

8.10.4 Designing and building fine buildings

8.12 Living in and around Australian homes

8.14 Living in the country and rural settlements
| | |
| --- | --- |
| Heritage Study | Nillumbik - Shire of Eltham Heritage Study , David Bick, 1992 |
| Year Construction Started | 1948 |
| Municipality | NILLUMBIK SHIRE |
Create Report: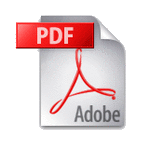 PDF Report
(Build 107 (35372) / 25/04/15 - 257 places Online for Nillumbik Shire )
Terms and Conditions
Reset Search